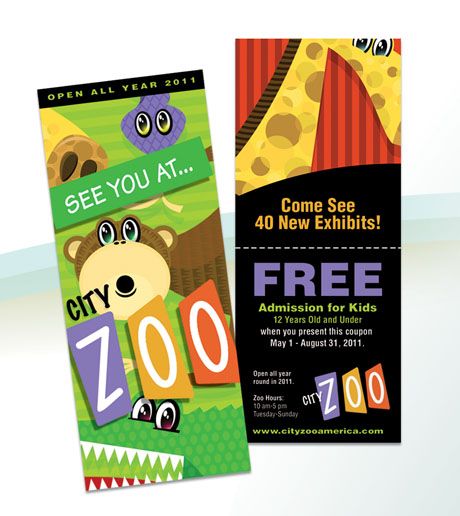 Rack Cards: Little Cards,
Big Impact
A four-panel, single-fold brochure may be necessary at times to detail specific services, features, and amenities of your business. However, a rack card is smaller, easier, and something almost every business needs. At a minimum, even the smallest business should have a rack card printed on both sides of a heavy paper to add to their marketing plan.
Rack cards are a perennial favorite, and the reason is simple: they work. They are versatile, effective, and fit into almost any budget.
Stretch the boundaries of your marketing plan to include rack cards—those convenient little cards that are available in rest stops, hotels, convenience stores and other high-traffic areas.
Why put limits on marketing when something as simple as rack cards can take your company's information to places you wouldn't ordinarily advertise? In fact, it can be extremely beneficial to advertise in areas that may be outside your typical marketing comfort zone. You never know who needs the services you provide, and the target marketing you do really only goes so far.
Location, location, location is one of the key benefits of rack cards. Not only are the racks placed in high-traffic areas with large volumes of people walking by on a regular basis, the people who stop at the rack are looking for information. They are actively trying to learn more about the area they are visiting—and your company is right there in the mix.
If your company provides a product or service that you don't think people would pick up a rack card to read about, think again. Rack cards aren't just viewed by people that are passing through town—visitors and residents alike have use for the information that can be gained from the cards they will find.
If your company is considering producing a rack card, here are some things to keep in mind:
• Bold, clear graphics. Stick to images that paint a positive picture of your company and will stand out on the rack.
• Well-chosen words. You have a limited amount of space to get your message across. Craft your message carefully.
• Paper. A heavy, coated paper will provide greater durability.
• Color. Be sure your rack cards are printed in color to grab attention.