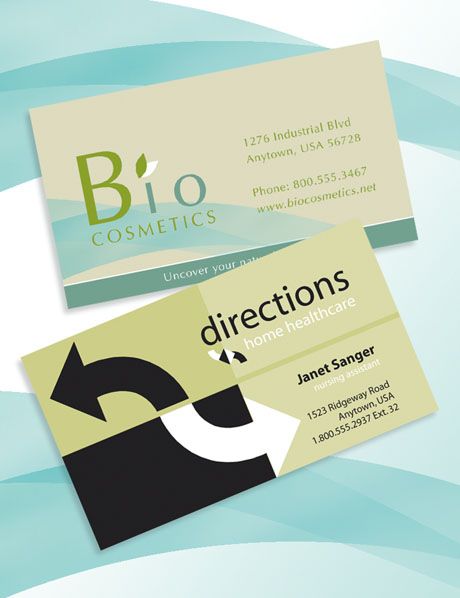 Business Cards with a Bang
Nothing makes a good impression like a high-quality business card. If you really want to make a positive impression on clients and business contacts, a professionally printed set of business cards is the way to go.
Designing the card doesn't have to be difficult, either, as most printing companies offer a huge variety of samples that are sure to spark your creativity.
Here are a few things to keep in mind when ordering your next set of custom business cards:
Single or Double-sided:
Did you know that many people now have double-sided business cards? If you have a lot of information to include on your card but are concerned about the final product looking cluttered, a double-sided card might be right for you.

Paper:
Believe it or not, paper stock is not a place you want to scrimp. The quality of the materials you use for your business card is a reflection on you and your business. If you choose a cheap, flimsy paper for your business cards, you risk creating a poor impression on potential clients.

Design:
You want your card to be attractive, but you also need it to convey a lot of information. Logos, color, typeface, and the type of information you need to share are all things to be taken into consideration when designing your business card. Our printing firm can help with this task if it becomes too overwhelming.
Above all, your business card is a reflection of you and your company. It plays a role in building positive first impressions, and can also serve as a long-term reminder to casual business acquaintances who might need your services in the future.