At Papergraphics we promise you four things:
1. We'll provide outstanding, responsive service.
2. Use our expertise to create a high quality "best solution" for all your projects.
3. Employ the most up-to-date printing tools and technology.
4. Quality Printing, Real People, Genuine Service.
Since opening our doors in 1982, Papergraphics has become a leader in the NH and north-of-Boston markets for award-winning, full service offset printing, commercial printing and variable data printing. We also provide high quality graphic design, finishing, bindery, and mailing services. We work with businesses of all sizes, as well as the graphic design and advertising agency community.
From our 5-color and 2-color Heidelberg offset presses to our Nexpress ZX3300 (the best in digital print technology) we can do it all. With so many services under one roof, we are an ideal integrated solution to help you get all of your marketing and business-related printing accomplished.
While we rely on some very sophisticated equipment and technology, it's still fundamentally a people-oriented business. It's important to us that you know who you are working with, and how much we value honesty, integrity, professionalism, and promises-kept. Once you get to know us, we're confident you'll like what you see.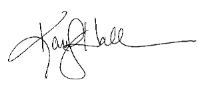 Karen Hall, President