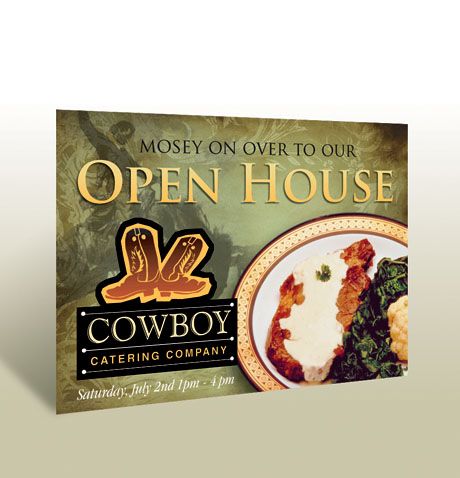 Postcards & Mailers: The Hardest-Working Marketing Tools Around
When it comes to connecting with your customers, you'd be hard-pressed to find a more hard-working and cost-effective marketing tool than postcards and direct mail pieces. Not only do they provide that all-important hands-on connection, but they are delightfully versatile. Whether you use them as part of a multi-tiered marketing campaign or in targeted mailings, postcard and direct mail really work.
So how can you put postcards and direct mail pieces to work for your company? Use them to announce important company news, herald an exciting event, promote a new product, or gather information. They can be used at multiple stages of a campaign
and in multiple venues. You don't
always have to mail postcards;
they're great to have on hand
at trade shows and conventions, too.
Postcards are also inexpensive to print and mail because they are smaller in size than most other marketing pieces and require less postage than a traditional envelope.
If you're tired of sending out expensive catalogs to un-deliverable addresses, consider reaching out to prospective customers first with a postcard imprinted with "Address Service Requested." Any postcards returned by the Postal Service will allow you to clean up your mailing list without spending large amounts of money on your campaign.
Probably the most versatile thing about postcards and direct mail is what you can put on them. Depending on your target customer, you can create an information-based campaign or one that is more visual. Many businesses use attractive and compelling images to create "collectible" mailers. Customers often keep and display them helping to build front-of-mind awareness. Done right, such campaigns can even lead to marketing that customers actually look forward to receiving.