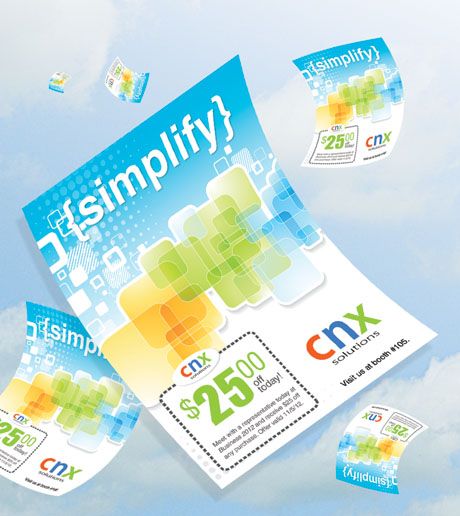 Make Flyers Soar with Fantastic Marketing Strategies
Businesses love flyers for their versatility and affordability, and they're a great way to get a special message out fast. In fact, you could call flyers the printing world's Twitter. They are accessible, to the point, and have the potential to reach a tremendous number of people quickly and effectively.
We know it takes more than a few pretty words and some clip art to make a truly effective flyer. To make flyers soar, you need a marketing strategy; try one of these on for size.
Niche Strategy:
The focus here can be geographic (location), demographic (age or income), or psychographic (lifestyle and interests). By narrowing in on a specific niche, you can fine-tune your marketing strategy to appeal to a very specific customer base, making your campaign more effective.

Seasonal/Event Strategy:
Try honing in on specific occasions: think Christmas specials or back-to-school sales. The seasonal strategy is a great starting place for flyers that complement annual events that are widely valued in your community.

Informative/Valuable Strategy:
The focus here is on selling a specific item or service to an audience that might not know what it's missing. First, you explain all the wonderful things a product can do, then you show how it'll make your customers' lives better.

Bargain Strategy:
Who doesn't love saving a buck? If you're going for a straight sell, you can't go wrong appealing to people's thrifty side.
Whatever your strategy, be sure to talk to us about creating powerful flyers for you.